Unless you've been lucky enough to be gifted lovely full brows you will most likely be spending some time on your brows when applying your makeup even if it's just a swipe of a clear brow gel to hold disorderly brows in place. Gone are the days when we'd be plucking away a little at each brow hoping to achieve perfect symmetry only to be left with the horror of two tiny strips left where our brows once resided!
Before you run to pick up the tweezers and try your hand at getting your brows to look identical it may pay to remember that your brows are sisters, not twins. Thanks to the brow craze, there are plenty of affordable products out there that will help you create the look of symmetry between your brows!
Many beauty guru's on YouTube show you how to apply a full face of makeup with eyelashes and a full brow, but unless you're off to a special event it may be best to adopt a more natural, tidy look ewhich will frame your eye and flatter your face.
Brush your brow hairs upward with a brush or spoolie. Many brow pencils will have a brush on the end.
Using a brow pencil or powder define the shape of your brows.
Using a light hand fill in any gaps. You're better off keeping the strokes light and slowly building up the colour rather than using a heavy hand.
Take a highlighter or brow shaper and apply under the arch of your brow, along the brow bone to define.
The key is for the product to go unnoticed and look as natural as possible. Practise using fine lines that look like hairs. Use the below guide to ensure you're not taking your brow shading past either point as pictured. Look at your brows in the mirror and if your brows are the first thing you notice you may have gone a little too far, grab your spoolie and brush through the brow to brush away some of the extra product. Remember the goal is to naturally fill the gaps and gently define the shape of your brow.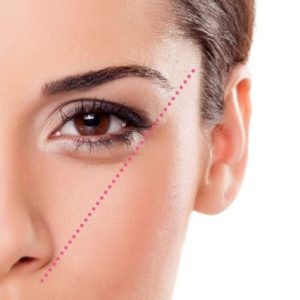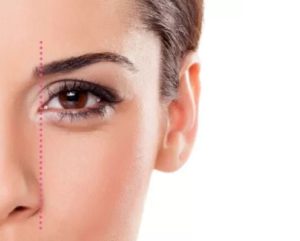 Below is a selection of items that we've tried, love and recommend!