Hopefully you've heard about Go-To Skincare by now and know all about how fabulous the range is, if not, read on. Created by Zoe Foster Blake this cruelty free line of skincare currently consists of six products. Made in New Zealand and free from nasties such as parabens, sulfates, palm oil and GMO's just to name a few. If you haven't tried Go-To yet, you're missing out on your new Holy Grail skincare! Slight exageration? Not likely!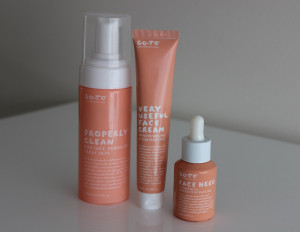 Often troubled with a combination of oily, dry and even break out prone skin we tested the three products pictured above and proceeded with caution. A double cleanse of the Properly Clean left our skin feeling clean without the tight feeling some cleansers may leave you with.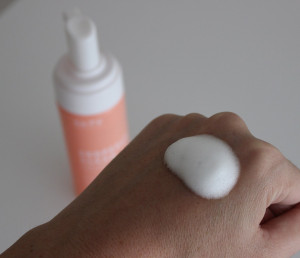 Next up we applied a few drops of the most recent addition to the Go To range Face Hero, and boy does this little bottle pack a superhero punch! Filled with plenty of goodness like rosehip, brazil nut, calendula and macadamia oils, you will feel a noticable difference to your skin over night. Yes, really!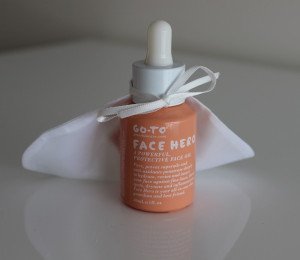 We could rave on and on about how this little bottle of goodness repairs, defends, nourishes, hydrates and brightens, or you could give it a whirl for yourself. What have you go to lose except your dull, dry skin? Retailing at $44.95 we think it is worth every penny!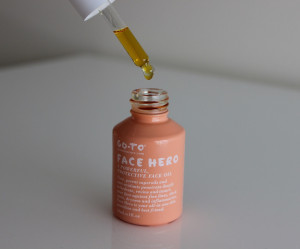 The final step in our skincare overhaul consisted of a light application of the Very Useful Face Cream warmed between our fingers. Again, packed with replenishing oils and anti-oxidants this product is just as lovely as the previous two.
Have you tried any of the Go-To range? Leave a comment below, we would love to hear your experience!
Go-To is available for purchase exlcusively at their online store and offer free domestic delivery on Australian orders over $59! Now if you will excuse us, we're off to add the remaining three products we haven't tried to our cart.