Makeup Remover
Do you avoid that mega strength waterproof mascara because you dread the racoon eyes you get trying to remove it all at the end of the day? No more scrubbing your eyelashes to get them clean, simply rub a small amount of coconut oil into your lashes (think fingernail sized amount) and watch the budge proof mascara simply melt away! Incorporate a little coconut oil into your evening routine by removing your makeup with coconut oil then wash your face with your normal cleanser.
Body Lotion
Winter has arrived and that usually means dry skin is not far away! Avoid fragrance filled body butters that can irritate your skin and substitute it for a dollop of coconut oil. Not ready to part with your favourite body moisturizer? Why not mix it in with some coconut oil for the ultimate hydrating moisturizer? Also, if you struggle with brittle fingernails coconut oil is also a great treatment, rub some into your hands and nails before bed and see your nails transform in no time!
Hair Mask
Hair looking a bit dull and dry? Coat your hair from root to ends in coconut oil and leave anywhere from 5 minutes to overnight! Coat your hair in coconut oil, leave for your desired time and then wash as usual. If your coconut oil has gone solid from the cooler weather, simply scoop some into a dish and warm in the microwave quickly, set aside to cool and apply. Just think of the money you will be saving on those expensive hair treatments!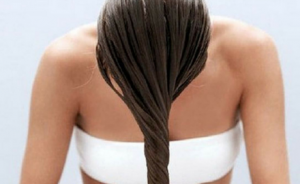 If you're feeling creative, we've found a quick 1 minute video below explaining how to make your own coconut oil lip balm at home!
These are only a few ways you can use coconut oil. What's your favourite way to use coconut oil? Leave a comment below!