With the winter months well and truly set in here in Australia there's never been a better time to hibernate, stay out of the cold weather and create your own at home "Day Spa"
Not only is it a great way to unwind and get some R and R it will only cost you a fraction of what a trip to your local spa would cost.
So what are you waiting for? Follow the tips below to creating your spa like experience right in the comfort of your home!
1. Set the scene
Ever notice how you feel almost instantly relaxed the moment you step into a day spa? Create your own zen like experience by lighting your favourite scented candle and turn on some soothing music.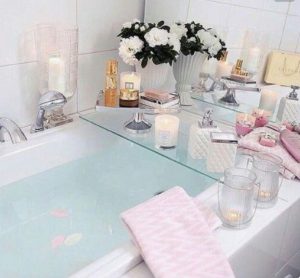 2. Treatment time
You're taking the time to pamper yourself so now is the time to do all those treatments you skip day to day. Step one, steam. Take a facial cloth and soak it in warm to hot water, if available add a drop or two of an essential oil like eucalyptus or lavender. Squeeze out all the hot water and place it on your face. This will help to open your pores and allow for better product penetration. Add to your at home day spa experience by applying a face mask. Apply your favourite face mask or create your own version. There are plenty of variations online that include items you may have already like avocado, banana + honey. If you're feeling extra fancy why not even create your own body scrub? We love this one by The Wellness Mamma. If an at home body scrub is a bit too messy for you, why not try dry brushing? This technique is great with promoting circulation and helping to remove the toxins from your body. You may even want to begin to incorporate this step daily.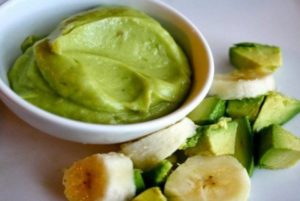 3. Time to clean
If you've got the time run yourself a warm bath and add your favourite bubble bath. Stretch the moment out by catching up on some reading and brewing a cup of tea. No time for a bath? No problem, finish off with a warm shower and use your favourite body wash. Be sure to moisturize your face and body once you're done as you will want to add the moisture back to your skin that has been stripped from the hot water temps.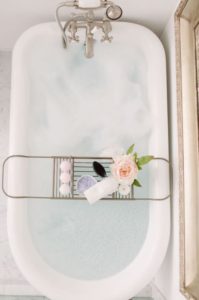 4. Mani / pedi
Still have time and want to continue with the at home pampering? Give yourself a D.I.Y manicure and or pedicure. Chances are it may not look as fabulous as if you had gone to the salon but with practice you will get better, and you're likely to have most of the items you would need, such as nail clippers, a nail file, some moisturiser and add some polish at the end of you're feeling like it!